Fan powered crawl space ventilation quickly reduces moisture helping to protect both home and occupants.

Ventilates excess moisture, the cause of mold, mildew and wood rot. Increases air circulation to fight condensation.

Constant operation helps vent radon, treated wood off-gassing and odors that might otherwise migrate into living areas.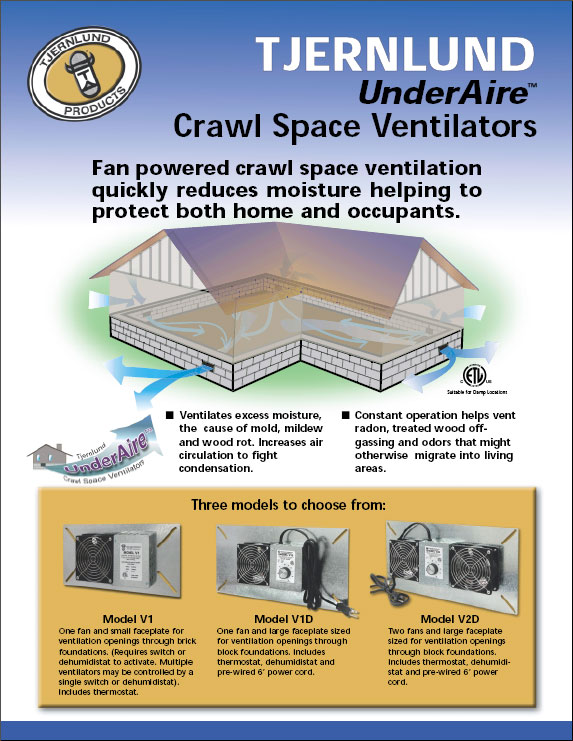 Improve crawl space ventilation with Tjernlund crawl space fans.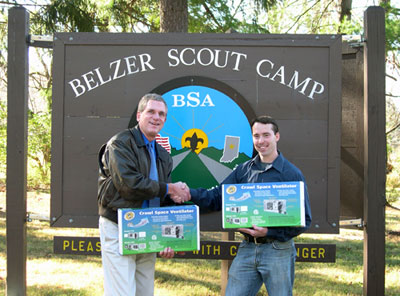 Tjernlund donates Crawl Space Fans to Belzer Scout Camp - Indianapolis, IN
XCHANGER
™
Reversible Basement Fans
Ventilate Damp, Musty Basements / Improve Indoor Air Quality
Many homes have damp basements that are stale, musty or smelly because of seasonal water issues, sump pits, floor drains or general lack of air exchange. The XCHANGER Basement Fan is the economical and simple way to automatically ventilate your basement to eliminate basement odors and reduce humidity.
Also use the XchangeR

™

to:

Exhaust musty air or air contaminated by wood off-gassing or radon

Supply fresh make up air in tight homes or for stoves and fireplaces

Position one fan in each direction for balanced fresh air exchange

Ventilate hot garages, storage areas and workshops

Keep cabins and lake homes fresh

Dilute basement radon levels